Free crypto tax software for
accountants
Easily generate crypto tax reports for your clients with Recap's accountant portal. The perfect tool for accountants, wealth managers and tax professionals.
Boost your accountancy firm with crypto tax software
Trusted by top accounting firms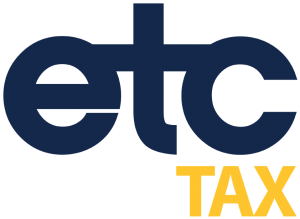 How Recap helps you
Recap is fast, simple & private. Your clients can connect their crypto accounts and wallets, Recap automatically pulls in all of their transaction data and applies fair market valuations so you can complete their tax return.
Securely access client cryptocurrency data with all tax calculations and a full audit trail

Compliant with the latest HMRC guidance - automatic section 104 pooling, same day and 30 day matching for all assets

Detailed CGT, income and disposals reports that can be downloaded in a click

Easily switch between clients and manage sharing invitations from your own single dashboard

Direct in-app access to our UK based support team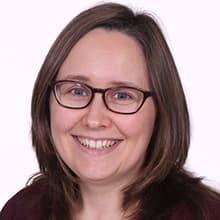 "An essential tool that I strongly recommend to all my crypto clients. The reports provide all the info needed to record my client's gains and losses on their tax returns."
Louise Lane, Associate Director, Wright Vigar Chartered Accountants
Frequently Asked Questions
How do I sign up as an agent for the Recap Accountant Portal?

Sign up for a Recap account if you haven't already (your email will be visible so if you signed up with a personal email you may prefer to create a new account with your professional email address). Make sure you have backed up your recovery phrase then contact our team to request that you become an Agent by using the in-app chat or emailing support@recap.io. Approval usually takes less than 24 hours.
Who can register to be an Agent?

Our team reviews each agent application individually. There are no fixed rules on who can be an agent - typically this would be an accountant, tax advisor, wealth manager or other consulting professional working with crypto clients.
Do my clients need a Recap account too?

Yes, each of your clients needs to create a Recap account where they can connect accounts and add their data. Then they can invite you and grant you permission to access their account. Most crypto users clients prefer having ownership over their own data, if your client likes a more hands-off approach then you could set up the account on their behalf.
How do I manage clients subscriptions?

Clients must have a paid plan in order for you to download their tax reports. Clients can pay for their own subscription or you can manage billing for them. We offer competitive, discounted pricing for accountancy practices managing multiple clients - please email hello@recap.io for more information.
Do you offer special pricing for accountants?

Yes, we offer competitive pricing packages for accountants who manage multiple clients. Please email hello@recap.io for more information.
Is Recap's Accountant Portal secure?

Yes, very secure and we can never see any data. Recap use a double-opt-in approach for sharing to ensure that the user only ever shares data with someone they know and trust. This makes it very difficult to accidentally share data with the wrong person or a malicious actor. By default access has to be re-authorised after 90 days to ensure data remains private, it can also be immediately revoked easily. Whilst double-opt-in requires one more step than you might normally see for this type of feature, we believe the added security benefits make this worthwhile.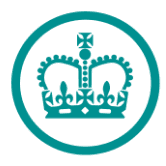 Read our UK Crypto Tax Guide
A comprehensive guide collating HMRC guidance of tax on cryptoassets, written by specialist UK accountants.