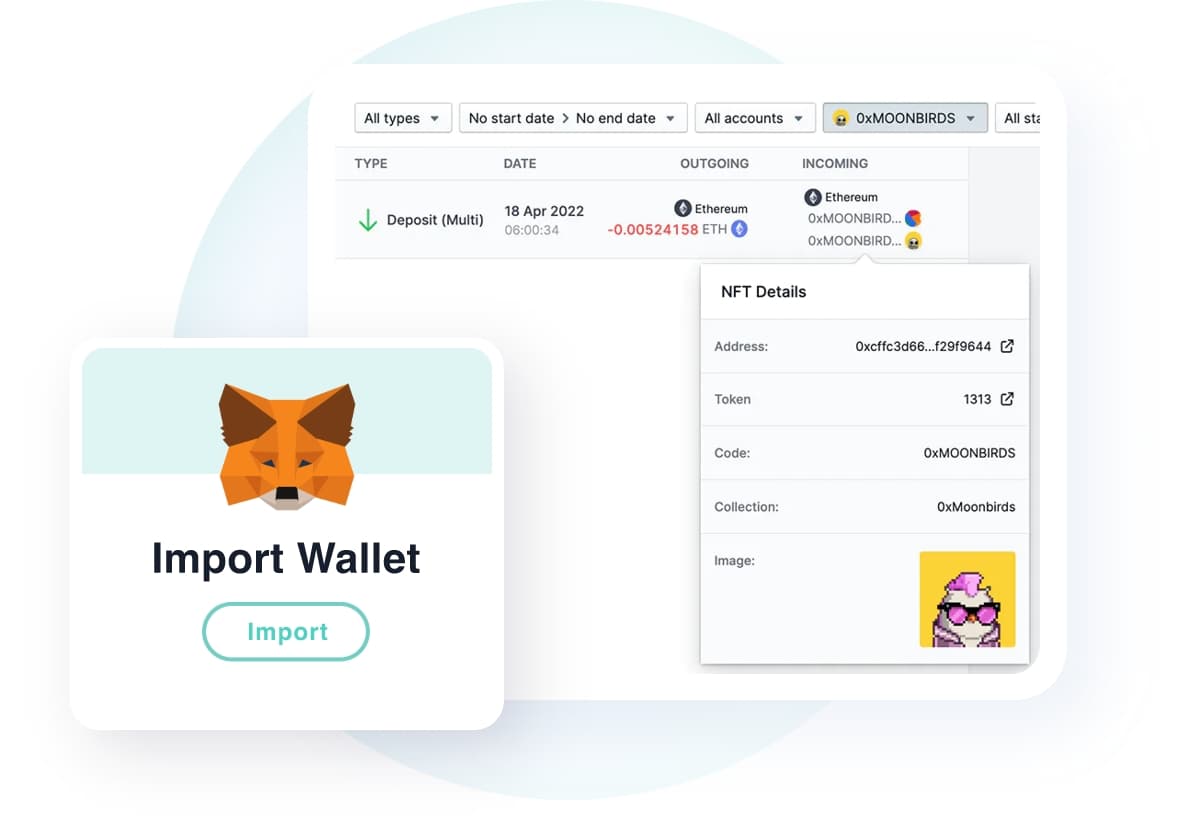 Just enter your wallet address to trackallEthereumtransactions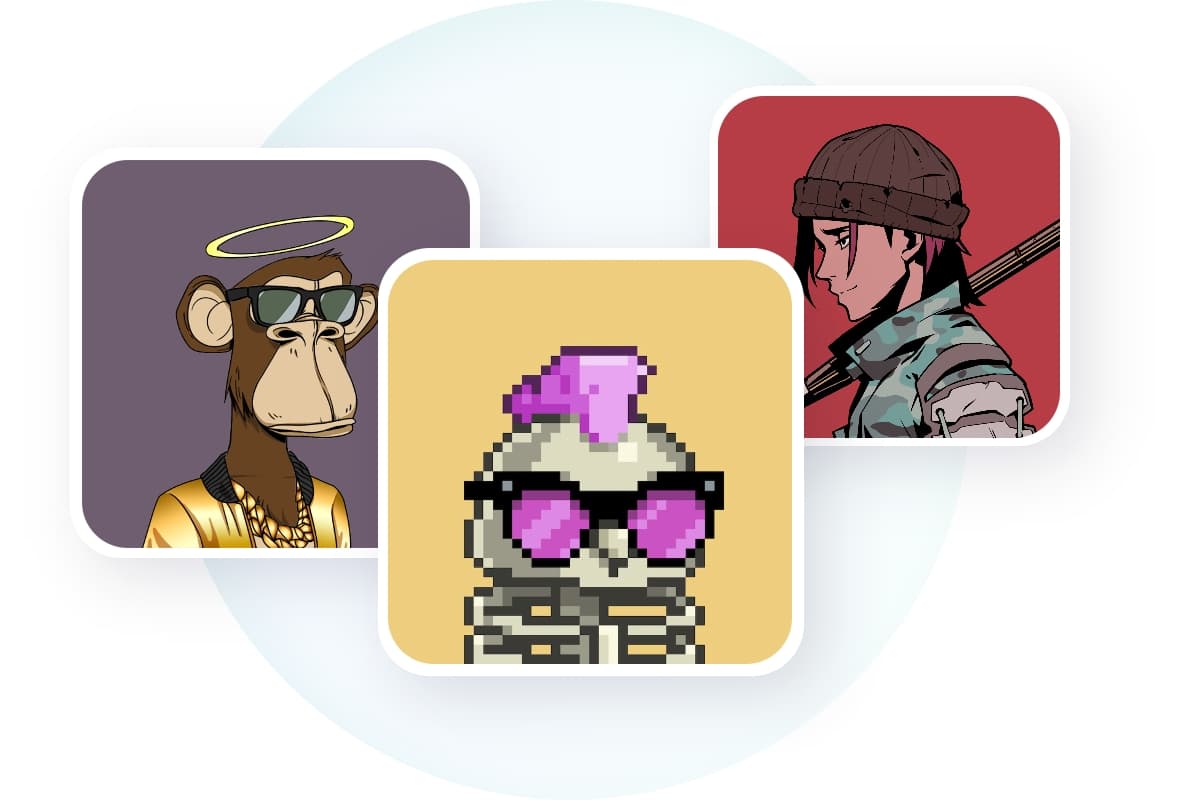 EasilytrackyourNFTs and understand your taxes whether you're an investor or a creator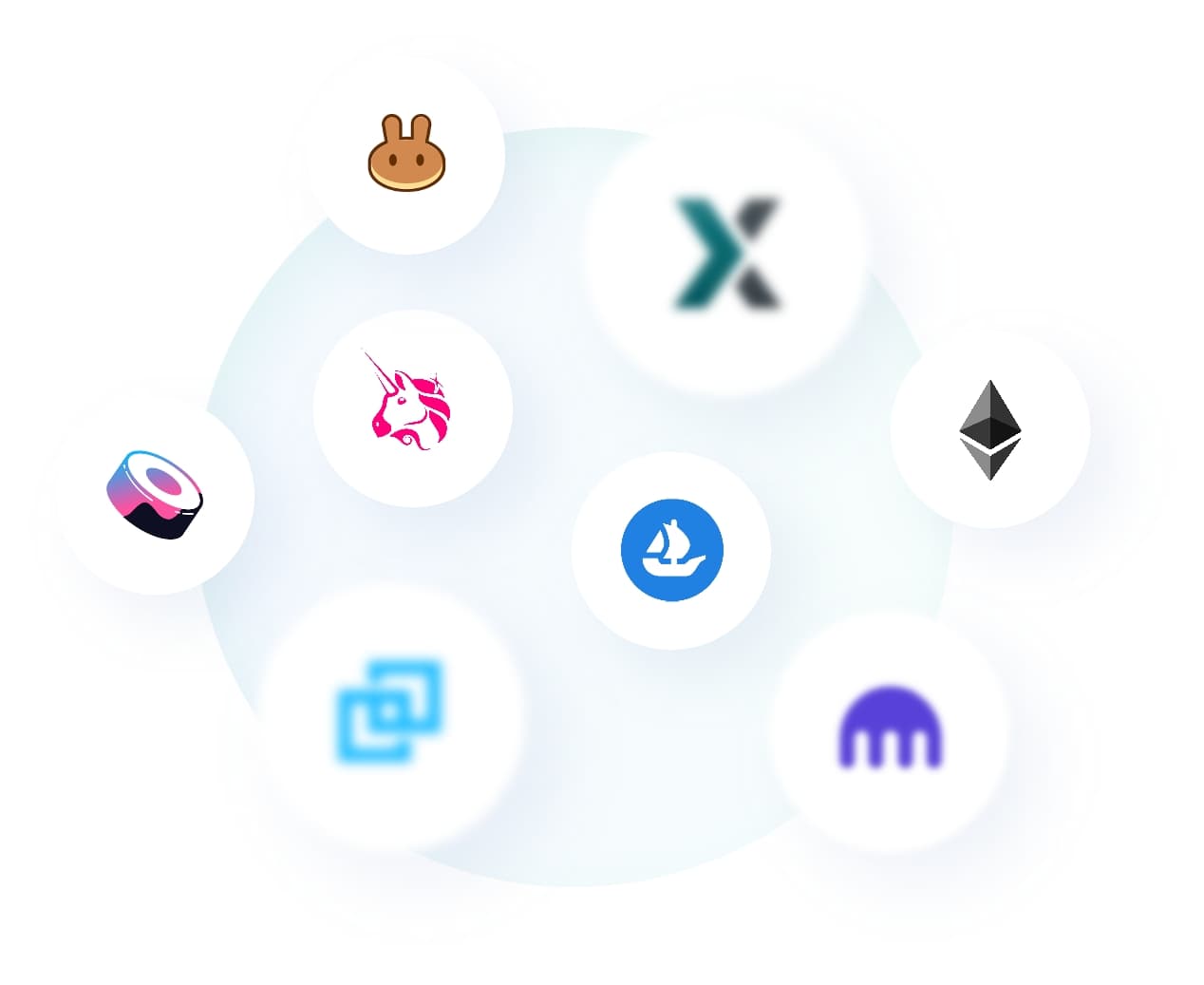 SupportforDEXs like Uniswap, Sushi Swap, Curve etc.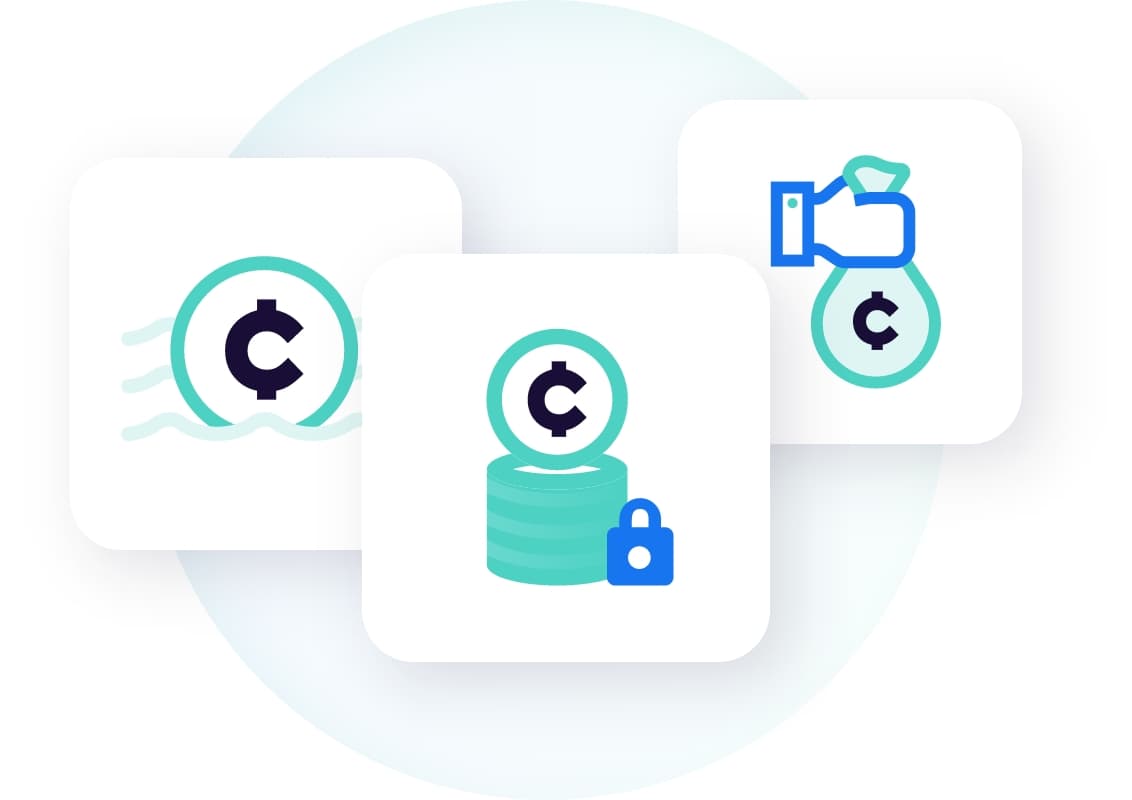 Complicated tax scenarios like Staking, Liquidity Pools & Loans madesimple
Frequently Asked Questions
Is DeFi trading taxable in the US?

Yes. In most tax jurisdictions DeFi activity is taxable. The IRS has issued guidance which can be applied to DeFi activity. Depending on your activity capital gains or income tax rules may apply.
Are NTFs taxed in the US?

Yes. Buying, selling or swapping NFTs is taxable in most tax jurisdictions. The IRS has issued draft guidance on crypto tax and recently updated this to include NTFs. Buying and selling NTFs are typically taxed as capital gains whilst creating and selling NTFs is typically taxed as income.
Does the IRS know about DeFi trading?

Probably. When you purchase crypto on an exchange you'll supply KYC (know your customer) information about who you are. Although most DeFi protocols do not require KYC, it's possible for the IRS to connect traditional crypto exchange data with DeFi activity. It's always best to be upfront with your tax authority about your trades.
Do I pay tax on NFTs I earned playing games in the US?

NFTs earned whilst playing games are subject to the same tax rules as any other NTF. The IRS has not issued any direct guidance on NTFs earned whilst playing games but it's likely these will be taxable as miscellaneous income and subject to income tax.
Does Recap support all blockchains?

You can import data from any blockchain chain via CSV or manual entry, our ethereum integration is full automated - just enter your address. We are planning to add automated support for BSC and other popular chains very soon.
Is your Ethereum integration really automated?

Yes! Our integration is fully automated. Simply paste in your public wallet address and we'll get all of your transactions from the blockchain.